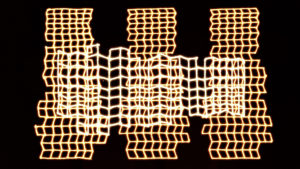 Thursday, 13 June 2019, 9 pm, C45 / Künstlerhaus Wendenstraße, Wendenstraße 45c, 20097 Hamburg
Nelly Boyd returns to blurred edges festival and to her core business. The ensemble presents two extensive drone compositions: a world premiere and a classic for its 20th anniversary.
Robert Engelbrecht: Drohne 4
for four feedback guitars (1999)
Jan Feddersen: giration (sur la durée)
for four e-bow guitars and playback (2019) WP
Electric guitars:
Moxi Beidenegl, Robert Engelbrecht, Jan Feddersen, Fiona McKenzie & Johann Popp.
In addition Josephin Böttger shows video projections.
This concert is part of the blurred edges festival. blurred edges is supported by Behörde für Kultur und Medien Hamburg and Hamburgische Kulturstiftung.