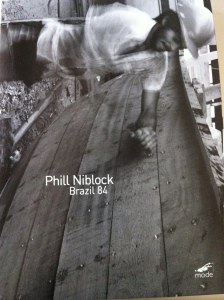 Mode Records has released a new DVD by Phill Niblock, featuring his film Brazil 84 from his series The Movement of People Working.
Among the music accompanying it is also Tow by Tom for two orchestras. One orchestra was played by us, including our late friend and member Jens Röhm, together with Robert Engelbrecht, Jan Feddersen and Peter Imig. It was recorded in March 2009 by Tobias Levin at Electric Avenue Studio, Hamburg. The other orchestra was played by our friends Trio Scordatura from Amsterdam.
Great that this recording finally came out!