22 January 2022
World premiere of giration 4.2 at klub katarakt 17.
The new piece is for two female voices, four electric guitars played with e-bows and prerecorded drones.
Musicians are Moxi Beidenegl, Johann Popp, Robert Engelbrecht and me from Nelly Boyd with our dear friends Donghee Nam (from Frankfurt) and Fiona McKenzie.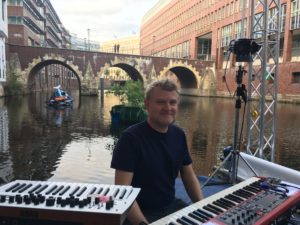 14 August 2021
Finally a live concert!!!
I will play with Nelly Boyd at Westwerk's Reclaim the Fleets.
We will perform a new set of compositions called WHIRLIGIG 34.